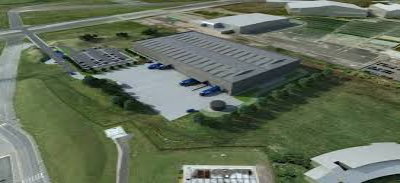 Fairborn Equipment South Texas, LLC. offers a number of different services. We are able to provide warehouse design and automation from the planning stages of your project to replacing and upgrading your existing facility. We specialize in facility efficiency in material handling, climate control, and energy savings. With the cost to maintain a facility and its employees it is necessary to control fixed costs like labor and energy use, as well as maintain a highly motivated and happy facility staff. Happy employees are productive employees. Please call or email us for your free facility inspection today. Contact Thad Bolin at 281-435-8097,
tbolin@fairbornequipmentsouthtexas.com

Vertical Storing Dock Levelers
These Dock Levelers are specifically designed to help maintain cold temperatures on a climate controlled loading dock. They store completely inside the building allowing for no air escape while not in use.

Vehicle Restraints are an integral part of dock safety and communication. They attach to the ICC Bar on the trailer preventing trailer creep and trailer walk. It also prevents early departure from the dock by an impatient driver resulting in catastrophic dock accident.
These High Performance Doors allow for separation of climates to allow for more efficient use of Conditioned Air. These Doors also allow for separation of industrial environments to keep particulates from entering specific work areas.
Perimeter protection for your facility with many different levels of Crash Ratings. Keep your facility, employees, and information safe with certified crash protection installation.

An HVLS fan is a large ceiling fan that moves a High Volume of air at a Low Speed. The low speed delivers gentle air movement rather than disruptive wind, and circulating a high volume of air effectively distributes airflow over a large area.